Homepage About CST Organization Chart
Vice-president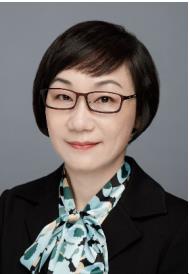 Xingfen YANG

Southern Medical University

YANG Xingfen,Vice Chairman of Chinese Society of Toxicology (CSOT)

Dr Xingfen Yang received her Medical Degree and Ph.D. in toxicology from Sun Yat-Sen University, China. She worked as a visiting scholar in COFM, National University of Singapore in 1994, and 1996. She had been Deputy Director General and Chief Scientist for Guangdong Provincial Center for Disease Control and Prevention from 2001 to 2017. She has currently worked with Southern Medical University as a Professor of School of Public Health, Director of Food Safety and Health Research Center since Sept 2017. She is now remained to serve as the chief scientist of Guangdong CDC. Recent years, Dr Yang is mainly engaged in research of applied toxicology and food safety surveillance and risk assessment. She has been a WHO toxicological expert and temporary adviser of JECFA since 2011. She is currently a member of National Expert Committee for Food Safety Risk Assessment, Vice Chairman of Chinese Society of Toxicology (CSOT) and Professional Committee of Food Toxicology, Committee of Alternatives and Translational Toxicology , CSOT. Currently, her research interests focus on the risk assessment of food contaminants and additives,alternative methods to animal tests of toxicological safety evaluation.